Wedding Ceremony Officiant, Portland / Vancouver (Retired)
I'm not accepting new bookings. I have several 5-star rated colleagues with whom I can connect you. Visit https://yourminister.org/referrals-resources/other-officiants-when-i-am-booked/ for a list. Or check out Wedding Officiants of Oregon on Facebook,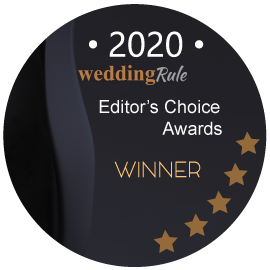 Congratulations on your engagement! You CAN have the wedding ceremony of your dreams. I'd love to help you have your wedding ceremony YOUR WAY. I work with my engaged couples to create wedding ceremonies that are unique to them, that tell THEIR love story, and that are warm, captivating, and memorable. And I'd love to do that for you so that your wedding ceremony on your special day is as perfect as possible.
"Rev. Jon is amazing- Relaxed, on time, professional, personal, and a real sweetheart! He made our wedding experience fantastic! — Sarah, married on 09/22/2018″
I'd love to talk with you and your fiancé about your wedding plans so that we can create a ceremony that fits your vision exactly as you imagine it. A ceremony that meets all of your needs, wants, and desires. A ceremony that is fun, elegant, romantic, practical, or as down-to-earth as you wish.
When you select me for your Wedding Officiant you can get an up-front planning session, ongoing consults, questionnaires and planning sheets, and a fully tailored script for your ceremony for a very competitive and affordable price. Plus I arrive early and can arrange for prior rehearsals.
I'll help you – if you'd like – to customize the ceremony and vows – standard or your own – so that your ceremony on your special day is as perfect as you want it to be. I can "spoon-feed" you your vows and ring exchange words so that there's nothing for you to memorize or read so you'll be as comfortable and as "in the moment" as possible once you've walked down that aisle.
I'm happy to incorporate special elements – sand, unity candle or others – so that your ceremony exactly fits your needs, wants, and desires. I'll work with you and your planning, venue, and coordination vendors so that everything runs smoothly and happily. Visit the booking calendar on the left to check for available dates or contact me – even on booked dates – to see if a specific time on that date might still be available.
"Jon was a pleasure to work with! He answered all my many questions, gave guidance for the processional, our vows and our ceremony script. He was even awesome about accommodating some last minute changes which made the days leading up to the wedding so much easier for us. The day of, he arrived early and the ceremony went off without a hitch! We are so happy that we picked him to officiate our big day! — Chantal, married on 08/25/2018″
Traditional or contemporary religious and non-religious ceremonies, fun or romantic or both, are no problem and I'm happy to add custom elements as you desire.
Click HERE to see the latest client reviews!
Please see my Facebook page for some useful forms and other information in the "Photos" section. I also do Vow Renewal ceremonies if that is a service that you need.
If you have questions or would like advice or referrals, please call, email or use my contact form. I can also help your friend or relative do a great job as your MC "officiant" at your DIY wedding ceremony. At no extra charge! Find out HOW and WHY here!
Don't leave your wedding ceremony to chance in the hands of a non-professional! Book me NOW!
Check out my latest reviews at https://yourminister.org/client-reviews/ and on Google, WeddingWire, TheKnot, Thumbtack, Facebook, and GigSalad
Click the star to see a review from GigSalad!
So glad we found him!
Jon was amazing! Great communication and planning. Professional but personal. Great price. Prompt and prepared. He was such a great addition to our wedding day! Thank you, Jon! Highly recommend him!
Reviewer: Julie Johnson
Event Date: March 18th, 2017
Services Provided: Wedding Officiant
Check out this review:
 Here's what Ashley (Hufragio) Clardy had to say about the ceremony I did for her and her now husband at the Laurelhurst Club on July 30, 2016:
Quality of Service (
5.0/5
) 
Professionalism (
5.0/5
) 
Value (
5.0/5
)
Ashley Clardy: "My officiant was Jon Turino. He was very professional and extremely helpful! Highly recommend him!"
 And here's another review:
We had the privilege of having Reverend Jon Turino as the officiant for our wedding. Jon was very thorough in trying to find exactly what we wanted in our presentation as Mr. and Mrs. We wanted an elegant professional ceremony and that was exactly what he provided. He was very well dressed also and fit perfectly in our photos which was a big plus for us. Couldn't have asked for a better Officiant. Thank you, Jon! – Mr. & Mrs. Patrick Eldred503-877-4609 |  jonturino@gmail.com
http://facebook.com/weddingofficiantjonturino
"I'd love to marry you!".
Pricing Information (effective 07/01/2020)
A simple ceremony only, using a standard religious or non-religious script, with a pre-ceremony phone or email script review consultation, is priced at $250.
A tailored ceremony, with an in-person up-front consultation, help with customization or modification of the vows and script — a draft of which I'll supply in advance for editing — is priced at $300.
A tailored ceremony, with an in-person up-front consultation, help with customization or modification of the vows and script — a draft of which I'll supply in advance for editing — and a semi-formal rehearsal, is priced at $450.
Rates shown above are effective 07/01/2020 for weddings within 25 miles of the Portland, OR, and Vancouver, WA, metro areas. Typically an extra $50 for >25 and <50 miles, and an extra $100 for >50 and <75 miles from 97230 (per trip). Please contact me for travel surcharges for other venues.
A non-refundable $50 retainer via PayPal is due when you book me in order to reserve your date. Your date is not guaranteed until your retainer has been received. The remaining balance is due 7 days prior to the ceremony and is non-refundable from that time. A $100 cancellation fee is due for cancellations occurring less than 30 days prior to the scheduled ceremony date and time. You can make your retainer or full payment using the pull-down menu and Add to Cart button below. Please check my Booking Calendar or contact me by phone at 503-877-4609 or email me at jonturino@gmail.com before making a payment. Ceremonies that start more than 30 minutes late may be subject to an additional $50 charge.
And please don't forget to have the marriage license, issued at least 3 full days in advance, on hand along with two witnesses! I can't legally marry you without them!
Please note: The COVID-19 situation could impact my ability to perform your ceremony. Should that be the case, I will make every effort to find a substitute officiant for you well in advance of your scheduled ceremony date and time. Thank you for your understanding. (9/01/2020)