There are some really great suggestions in this article by Lena Borrelli. Reprinted here with permission. Enjoy.
Weddings and Moving in With Your New Spouse During the Pandemic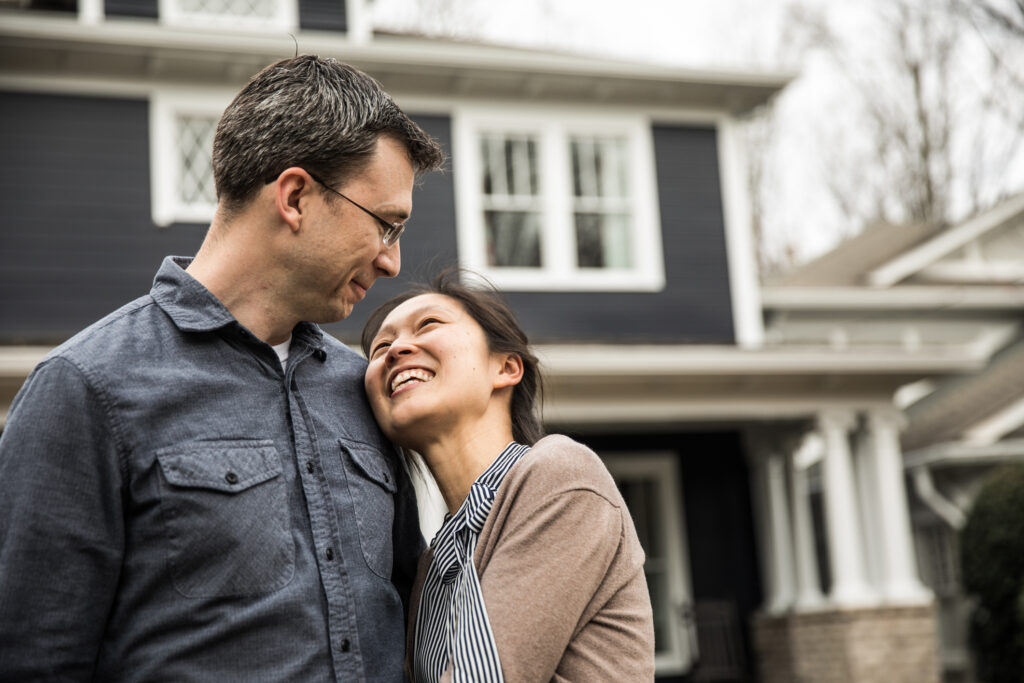 For many couples, the coronavirus has interfered with even the best-laid wedding plans, and it has brought a once-thriving industry to a near standstill.
"Due to the pandemic, the wedding industry has been as deeply affected as the restaurant industry," explains Amy McCord Jones, a wedding planner and florist for the past 13 years. She is also the owner of Flower Moxie, an online floral business that sells directly to DIY brides. "The Spring of 2020 was a total loss for all venues, caterers, wedding planners, and related wedding vendors, and they are scrambling to rebook and retain their clients."
For many couples, there is a serious concern over how to plan a wedding during coronavirus, and moving in together after wedding celebrations presents yet another hurdle to overcome once life after marriage officially begins.
These tips will help you stay safe when it comes to planning a wedding and living together after marriage during coronavirus.
How to safely have a wedding during COVID-19
Planning a wedding during coronavirus is an entirely different matter than the traditional wedding.
"In many places, gatherings numbers are restricted and many states are taking a phased approach, which leaves couples to face planning a wedding without knowing exactly what restrictions will be in place by the time their scheduled wedding happens," explains Katie Elder, owner of the Overlook Barn, a premier wedding venue in Banner Elk, North Carolina.
A recent survey by Promoleaf shows that 39% of those polled favored social distancing being enforced at weddings, with 41% preferring that all guests wear masks and 34% preferring an outdoor venue for COVID weddings. The median preference for the guest count is 50 people, with less than 1% of respondents comfortable with 200 attendees or more.
"We're seeing smaller weddings, more elopements, and those holding on for normality by pushing their wedding another year," says SJ Meyer, who offers wedding planning and catering services through her business, Lickskillet Catering, in Fort Collins, Colorado. COVID affected Meyer personally, impacting her own wedding plans. She has been forced to infuse innovation and ingenuity when reshuffling her clients' dream mountain weddings.
The pandemic has made for an entirely different wedding planning experience than most couples and industry professionals are used to. If you're wondering how to plan a wedding during a pandemic, or even how to move in with your new spouse in the age of quarantine, here are a few pointers.
Initial wedding preparations
When deciding how to proceed with your wedding, communication is your best friend. Talk to your significant other about your individual expectations and how best to meet them. This is a very stressful and emotional time, and the additional emotional and financial stress can weigh on your relationship if you are not careful.
To better ground yourself, create a detailed budget for your wedding and stick to it. These are some great resources from sites like The Knot and Wedding Wire that will help you understand and stick to your budget.
Follow CDC guidelines
As the country continues to fight the spread of coronavirus, experts at the Centers for Disease Control and Prevention (CDC) and the World Health Organization continue to highlight the importance of wearing masks in public to reduce infection. Calls for strict social distancing can impact even the slightest details of your wedding, making things like cocktail hour, reception seating, and dinner service all complicated to accomplish safely.
Elder has really seen the impact of coronavirus on weddings held at the Overlook Barn. "Weddings also look different this year, masks, sanitizing, distancing, a focus on outdoor celebrations . . ." she explains.
She spoke with us exclusively, listing some of the precautions you can take to help mitigate the risk of COVID-19.
Require masks for all guests and, of course, all of the regular hygiene – regular hand washing, sanitizing stations available, etc.
Move as much of the wedding and reception outdoors as possible. (For her part, Elder offers a brand-new outdoor pavilion that was built to accommodate coronavirus wedding couples.)
Consider "guest pods" to reduce mingling in larger groups. These are seating pods of people together who are related or who already see each other regularly to mingle together throughout the event.
Increase airflow wherever possible by opening windows and adding air filtration in more confined spaces. Elder invested in HEPA filtration for their bridal suites.
Hand sanitizer has also risen in popularity for many wedding gift bags and favors.
Look into vendor guidelines
It is also important to thoroughly review vendor guidelines and procedures to ensure the safety of you and your guests.
Brian Worley, owner and founder of Brian Worley Productions in Atlanta, walks through some of the precautions he and his team are taking.
Hand sanitizer provided around the venue
Social distancing the tables
Limited number of guests seated at each table.
Individually rolled flatware
All food stations must be chef attended and guests are not allowed to grab their own food.
All the bars had Plexi shield guards, much like the checkout at a store.
We are increasing the number of bars so that the lines do not build up.
There is only one bartender per bar, where in the past we have had two.
Don't forget about the fine print in those contracts, either.
"The very first thing couples should do is read through their contracts. Hotels have actually been very good about moving the wedding without issue, but I have run into some issues with other vendors who consider it a cancelation and rebooking," says Keith Willard, President of Keith Willard Events and President of NACE's South Florida chapter.
COVID-safe ceremony ideas
Instead of extravagant wedding ceremonies, many COVID-19 couples are rethinking the traditional wedding approach. Smaller ceremonies are not only more affordable (a boon if you or your fiance were affected by coronavirus layoffs) and easier to manage, but they are considerably safer.
Outdoor wedding
SJ Meyer recommends instead moving your weddings to an outdoor tent. And if you happen to already own the land where you put the tent, even better. "Since guest counts are also lower, couples are also finding it easier to throw a wedding in their yard, around the pool or in a garden" says Worley.
However, he warns you need your outdoor space to be one that easily accommodates social distancing – and one with shade.
Wristband system
Jason Miller, CEO of Promoleaf, comments, "A popular trend we're noticing is simply a three-tier, plastic wristband system issued to each guest or event attendee based on their own comfort level."
How it works:
Red wristband for high-risk guests that prefer social distancing of at least ten feet
Yellow band for regular social distancing preferences of six feet
Green band for those who are comfortable with a handshake or hug.
"As long as everyone at the event respects the comfort level of others, this can be a solution allowing you to be inclusive while enabling all of your guests to feel comfortable and welcome."

Local venues
Instead of the traditional church or hotel ballroom, consider new, creative venues that can accommodate your wedding. Places like local vineyards and breweries are on-trend and already institute heightened coronavirus protocols. Plus, they can usually accommodate outdoor gatherings.
Courthouse weddings
If you are delaying your wedding reception but don't want to wait to actually tie the knot, courthouse weddings are a quick, easy way to make your vows official while you wait for a larger celebration to follow.
Wedding Wire provides a handy guide to wedding laws for every state in the country so you can check your state's laws and requirements before you head to the courthouse.
Elopements
For some couples, an elopement can be just the ticket to a COVID-friendly marriage.
"Think outside the box," says Meyer. "Another option is to elope and plan a party down the road for when there is availability."
An elopement can be a stress-free way to approach your wedding by foregoing all of the traditional trimmings, such as seating, transportation and pricey venue rentals.
Places of worship
Many couples plan to incorporate a specific place of worship into their ceremony. This could be a church, temple, mosque, gurudwara, or synagogue, but each of these may differ in how they are treating the coronavirus pandemic.
No matter what you decide, you should maintain regular communication with your venue to ensure that you are kept abreast of all developments and protocols as the pandemic progresses.
Fun ways to safely include loved ones
Virtual/ streaming wedding
Ivy Summer, the author of Poise Over Panic: How to Plan a Wedding in a Pandemic, has seen the coronavirus affect engaged couples in many ways. "There are couples who originally planned to host a bicoastal wedding reception, but those plans were inevitably disrupted by shelter-in-place orders and consequential travel restrictions," she says.
Elder offers a way around this with an innovative new solution at the Overlook Barn. "Provide a livestream option," she urges. "This allows higher-risk guests to stay home and still celebrate with the couple and also is a way to reduce your guest list of people who will be there in person."
A lot of wedding videography and photography companies have updated their pandemic repertoire to including livestreaming services. Plus, livestreams are often recorded. These recordings are also easy to share after the fact, forever memorializing your nuptials in a way that you can enjoy again and again.
Drive-by wedding
Guests can visit a location between certain hours, driving by slowly while they greet the couple from the safety of their cars
Preparing for a change of plans
Flexibility is one of the most important things you can maintain when planning a coronavirus wedding. Says Meyer, "If you're flexible about having your wedding on a weekday or end of the weekend, you not only save money, but might be able to have all the vendors you've previously booked and not have to miss out on nonrefundable fees."
In case you do find yourself drowning in fees, leading wedding website The Knot has created a $10 million financial assistance program to assist wedding professionals severely impacted by the coronavirus.
Keeping guests informed
One of the most difficult parts of planning a wedding is maintaining communication with all involved parties. Not just guests, bud vendors, too.
Building a free wedding website can be a great way to instantly update all of your guests and vendors, keeping everyone in the loop. Your site will allow you to update all of your family and guests with a single post, freeing up more time for you to plan with your vendors. You can also give specific details and instructions surrounding coronavirus precautions so your guests will feel more comfortable supporting you on your big day.
Read the room
Before you make a final decision, Elder suggests going straight to your guests. "Send a quick survey out to your guests to gauge their comfort level in attending if you do not postpone; this will help you decide if postponement is right for you."
If you do decide to change your date, Summer recommends that you reach out to your VIPs before setting a new date. "If you can't imagine yourself getting married without them, then get in touch to ensure they're available for your new wedding date."
Wedding insurance
McCord Jones addresses the problems affecting the entire industry. "For vendors, they are in a hard place because their contracts do not address pandemics, and many couples are requesting all deposits and payments to be returned, as they may need the funds due to job losses.  This proves to be a nightmare for the entire industry."
Wedding insurance could help.
There is the traditional form of liability insurance that will protect you from liability relating to wedding-related accidents and injuries. There is also cancellation insurance, which can protect you financially should you have to cancel your wedding for any of the covered reasons.
If you're thinking about postponing your wedding
When asked about what is missed most about weddings, Promoleaf's survey showed that over half of respondents (53%) said what they miss most is hugging and interacting with the bride and groom, family and friends. Dancing, buffets and open bars, particularly among male respondents, are also very much missed. Postponing your wedding could allow you the opportunity to save that human interaction by choosing a date in the future.
Give yourself time to process
"A wedding is a huge life event," says McCord Jones. "My best advice, as a former wedding planner, is to do some soul searching with your fiance on priorities which choice will grieve you most."
There are also practical reasons for not postponing. McCord Jones says that in addition to the stress, a postponed wedding could impact financial and family planning goals. If you find yourself in the situation where your health insurance may be impacted by postponing your ceremony, consider a courthouse wedding or an elopement and save your celebratory reception for down the road.
Find support
Wedding websites like The Knot, Wedding Wire and Wedding Pro have always been popular forums for brides and grooms, but those forums have evolved into emotional support groups in the age of COVID-19. Websites and social media groups like those on Facebook are an excellent source of support from those who are experiencing many of the same challenges as you and your significant other.
"Take the time to mourn," says Willard. "You are dealing with the loss of the anticipated experience. Months and years have gone by planning your wedding. It's important to acknowledge these things and allow yourself to move on."
Keep your vendors in mind
For many of Meyer's couples, moving dates and locations have presented a serious issue. "Not all vendors are able to move to their new locations, or they are losing out on deposits from venues," she says. "It costs more money and is a headache to get rescheduled."
Work with your vendors to find the best solution for your wedding. Vendor contracts and cancellation policies may vary, but many wedding vendors are committed to executing their clients' events.
As a wedding planner, Meyer recommends using professional services like hers to help with the rescheduling process. "If you have a wedding coordinator, talk to them and see how they can help."
Make sure you have all your vendors onboard before announcing anything to your guests, cautions Melanie Levin, the owner and principal planner of LuckEleven Events in Los Angeles. An easy way to track this, Willard recommends, is a group message. "Get all of your vendors' emails into one message.  This will dramatically reduce the amount of communication that you have to do with each of the vendors."
Update your guests
Your wedding website can help here, delivering details about travel cancellation and refunds. Your coordinator may also be able to help negotiate hotel room blocks. But you also need to prepare to watch the guestlist dwindle.
Couples are dealing with new limitations and requirements being instituted by both new and old venues. This could mean significant changes to your guest list, whether it is due to space, budget, or illness. And you'll have to accept the fact that some of your guests are uncomfortable with the idea of attending a wedding in a pandemic.
Reevaluate your budget
A wedding is a carefully balanced house of cards, and the slightest change can have significant bearing on your plans and budget. Regardless of whether you choose to postpone your wedding, you should take this opportunity to reassess your budget.
The average wedding in 2019 cost nearly $34,000, but coronavirus has introduced all sorts of new expenses that can seriously impact your budget. Many couples are using personal loans to help cover the new costs associated with their wedding plans.
Moving in after marriage
A move can be stressful enough, but trying to combine households and personal lives during a global pandemic can be even harder. For the specifics on coronavirus moves, check out this article. For now, we're going to focus on successfully marrying your lifestyle to your partner's in your new home.
Discussing your financial plans
With the merging of households also come the financial implications. Moving can be very expensive, even if you do not hire professional movers, so take this into account when working on your new joint budget.
This is also a great time to discuss any outstanding debts, mortgages or recurring bills that may affect your joint bank accounts moving forward.
Evaluate your joint possessions
This is also an opportunity to donate or purge any extra, unwanted items that you may have in either of your households. An itemized list can help you inventory what you have and what you would like to take with you.
Preparing for the move
There are enough details to manage on a daily basis, so a thorough packing and moving in checklist can help you prepare for your move much more efficiently. Don't forget to update your address and set up utilities before you move in.
Settling in after the move
While unpacking and organizing are not the most entertaining bonding activities out there, you can still keep things light with music and banter with your new spouse while you hang your wedding photos and create your new marital household.
There's housekeeping to do outside the house, too: Don't forget to update your car registration, driver's license, and other documentation. Many spouses undergo a name change, so this will need to change on all of your documents. In non-pandemic times, changing your last name usually required a notary, but in the age of coronavirus, people have had to adapt.
"We've seen a massive uptick in people using Notarize to notarize their marriage certificates remotely in light of COVID, and those same customers often come back to us to do the same for documents related to buying their next home," says Cristin Culver, VP of Communications for Notarize. "It's one of the ways COVID brides and grooms have had to adapt in 2020."
Maintaining a healthy relationship for the years to follow
As exciting as it can be to merge households, life after marriage can still leave you feeling drained and stressed after the pressures of a wedding and moving.
These are some ways that you can maintain a healthy marriage in the years to come.
Plan a honeymoon or vacation. Coronavirus may change the way we travel, but there are still plenty of ways to celebrate your nuptials with a honeymoon or vacation.
Maintain communication. Communication is key to a healthy marriage, so talk openly and honestly with your partner to avoid unnecessary misunderstandings or conflicts.
Establish healthy boundaries. Every marriage has its challenges, so work with your spouse to create clear boundaries for the future.
Schedule time for each other. Life can get in the way sometimes, but be sure to schedule time just for the two of you. Whether it is regular date nights or regular twilight walks after work, finding ways to spend time together will only reinforce your love and promote a healthy marriage.
Don't forget about Me Time. Just as you make time for your spouse, don't forget to take time for yourself, too. Spa days and nights out with friends are always popular, but journaling and self-care are important, too. You can even look into using a wellness or relaxation app.
Check out podcasts for married couples. No matter how long you have been married, all couples go through their share of problems. Podcasts for married couples can help you promote better togetherness and well-being in your marital life.
Marriage counseling
Sometimes, stress can disrupt even the most secure marriages. This is where marriage counseling can help. If you begin to see issues sprouting up in your marriage, a professional therapist can help you develop and reinforce healthy habits based on what makes a good marriage.
Every couple fights, but an experienced and professional marriage counselor can help you ensure it doesn't have lasting impacts on your marriage so you remain just as in love as you were on the day you were married.
Additional Resources
---